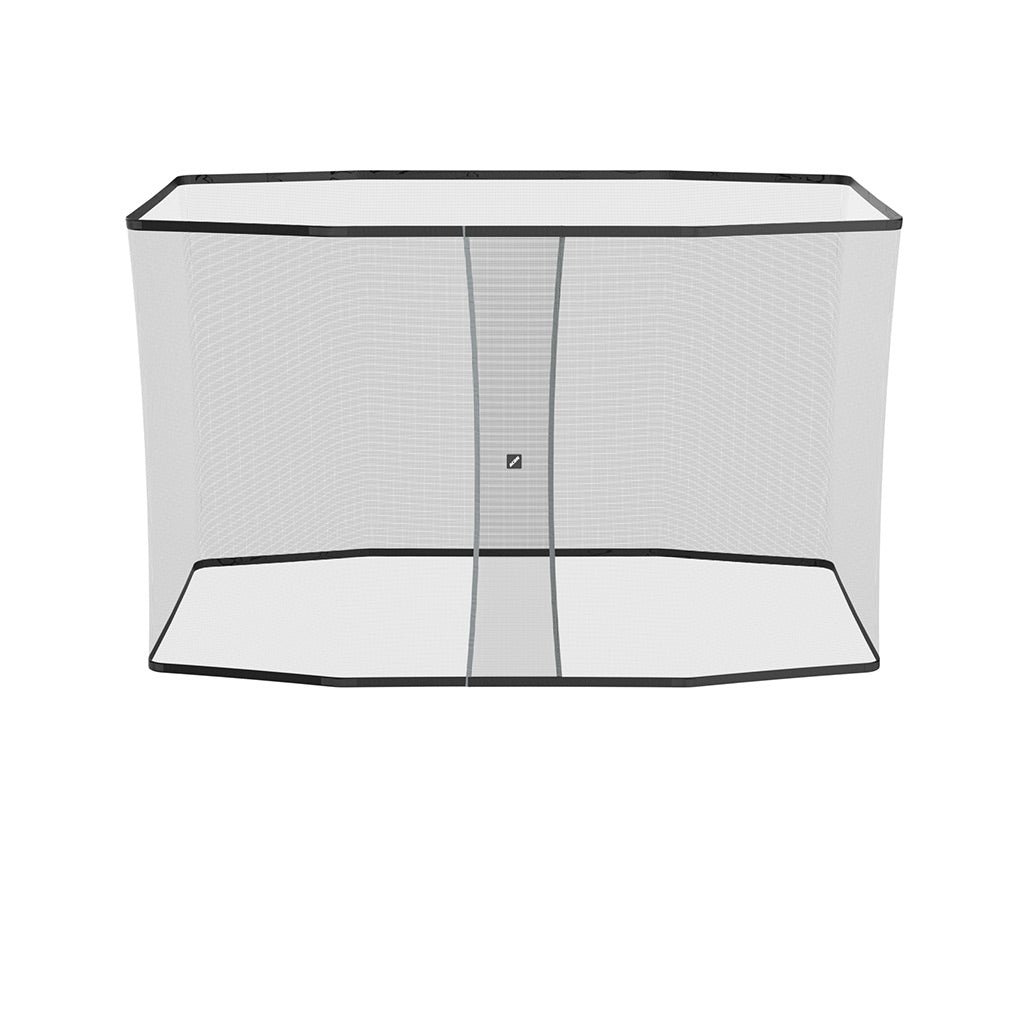 ACON Air 13 Sport HD Enclosure
for Rectangular Trampoline
View shipping time and cost
This high-quality rectangular enclosure fits tightly around the ACON 13 Sport HD Trampoline. The enclosure is designed with safety and robustness in mind making jumping more fun and safe.
Our sturdy enclosure is expertly crafted to ensure that jumpers always stay safely on the mat. Plus:
Its smooth, skin friendly mesh design adds a new layer of protection while maintaining a beautiful aesthetic.
The enclosure attaches to the top and bottom of our well-cushioned poles for a tight fit that won't hang loose
With a fresh design, and an improved instruction manual, the premium enclosure has never been easier to assemble.
Our innovative No Finger Access enclosure design offsets two layers of mesh for greater protection and no snags during play
This package includes the enclosure net, poles and anchors. Additionally, you have the option to buy the net separately as a spare part from here.
The enclosure is backed by a 1 year warranty!
Product Specs
Size
13.5 x 8.5 ft
Package size
60" x 30" x 6", 112 lb
Height
Assembled enclosure pole height: 11ft
Net height: 7.5ft
Product weight
103 lb
Color
Enclosure poles: Black
Padding: Garden Green
Content
ACON Air 13 Sport HD Enclosure
Enclosure net
Enclosure poles with safety foam
Warranty
1 year