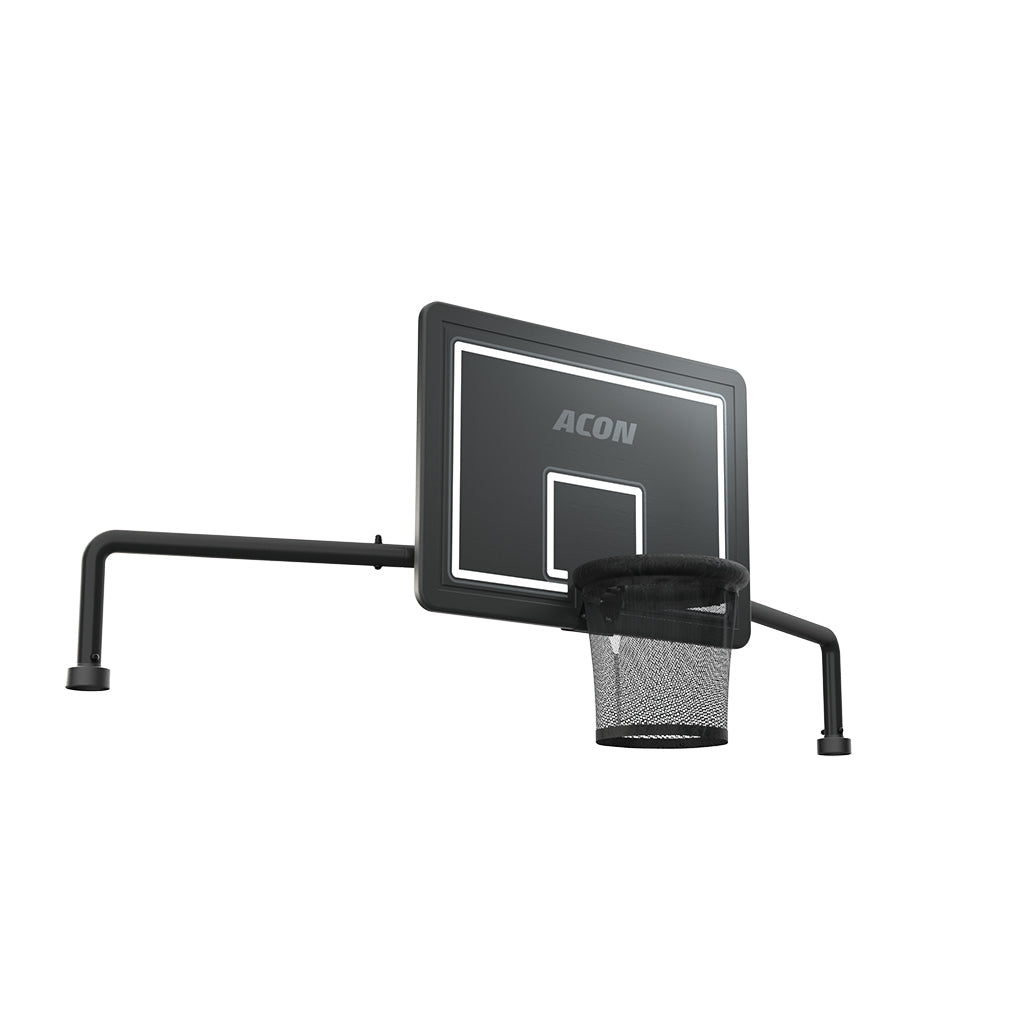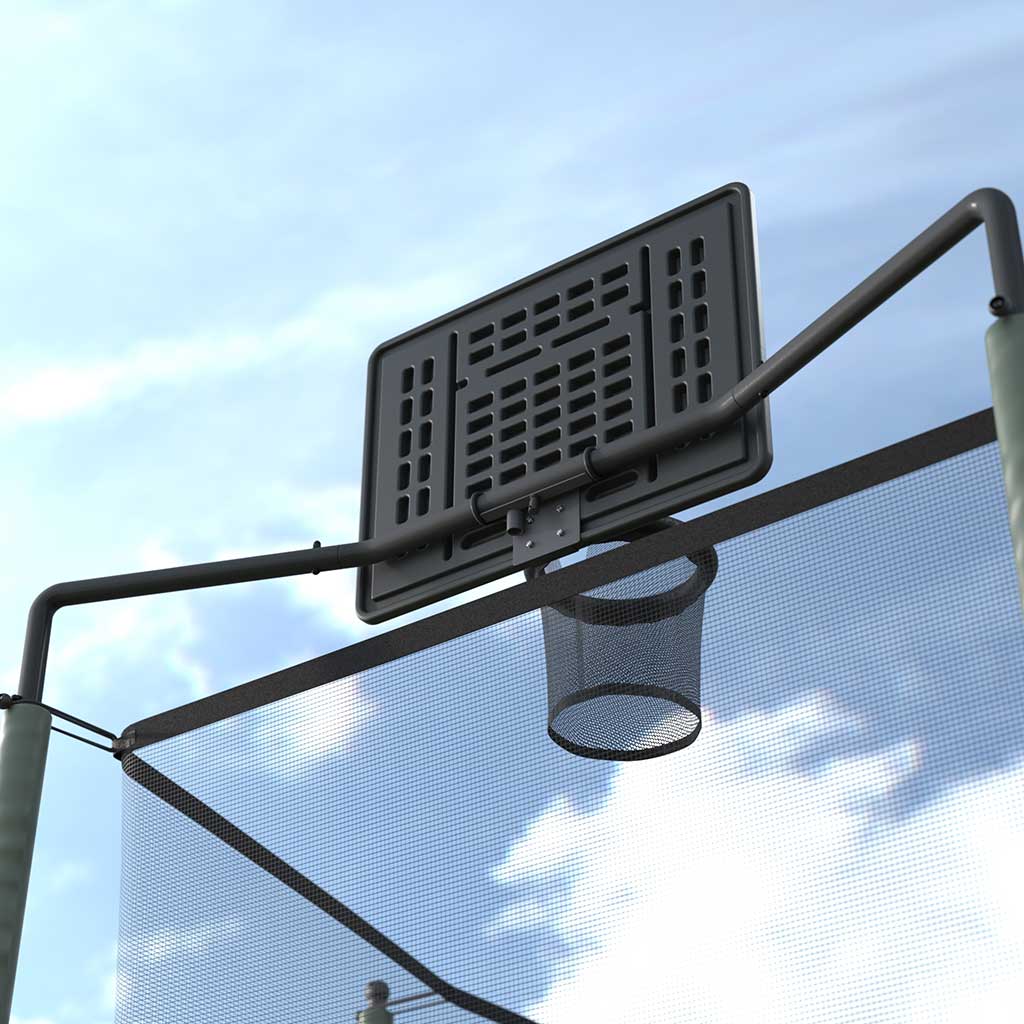 ACON Basketball Hoop
for Rectangular Trampolines
View shipping time and cost
Transform your rectangle trampoline into a basketball court for high-flying fun and games with the Acon Trampoline Basketball Hoop. It's all the excitement of playing and shooting, with the premium bounce of an Acon trampoline.
The Acon Trampoline Basketball Hoop is built for both pro-level competition and backyard fun. The sturdy backboard and padded, flexible patent-pending RealSafe rim provide a safe, fun-filled experience for the whole family.
The package includes the basketball hoop, a custom Acon ball, ball pump, and attachment hardware - everything you need for installation. For rectangular models, a crossbar anchors the hoop onto the trampoline enclosure poles.
Looking for a hoop for a round trampoline? Find it here.
NOTE: An Acon trampoline enclosure is required to install the Acon Trampoline Basketball Hoop.
Read more
Product Specs
Size
Hoop ball size: circumference = 23 in
Package size
34 x 24 x 4.5 inch
Outer dimensions
73.1 x 28.7 x 25.4 inch
Product weight
20 lbs
Compatibility
ACON Air 13 Sport HD and 16 Sport HD
Color
Black
Content
Basketball hoop
Basketball (7.1 inch diameter)
Pump
Safety Net Sleeve Green 2pc and Black 2pc
Required tools
Graphic instructions
Material
Backboard: PP plastic
Frame: Steel
Warranty
1 year
Other info
Do not hang from the Basketball Hoop
FAQ
How to attach basketball hoop on trampoline?
Attaching a basketball hoop onto a trampoline is easy with the right components. For example, Acon basketball hoops require an Acon brand enclosure (standard or premium) to properly install the backboard. Refer to your instruction manual for specific instructions.
How to choose a trampoline with a basketball hoop?
Acon offers two different basketball hoops, one made for our round trampolines and another for our rectangular trampolines. They fit any size Acon model with enclosure, so you have the choice from a more intimate 10ft up to our largest 16ft model.
Where can I buy a basketball hoop for trampoline?
Though a few manufacturers offer basketball hoops, only Acon basketball hoops are created to fit seamlessly on Acon trampolines and trampoline enclosures. You can find those hoops for sale under the Accessories section on our website.
How much is a basketball hoop for trampolines?
The price of a basketball hoop for a trampoline depends on which manufacturer you choose, and can fluctuate over time. The new, premium Acon basketball hoops are offered in two models. The round hoop is around $179 and the rectangular hoop is about $229.
Is the hoop compatible with my trampoline?
Acon basketball hoops are best installed with Acon brand enclosures (standard or premium). However, our round hoops are compatible with other brand enclosures with the same pole diameter as Acon (1 inch). If you have questions as to which size and model Acon you have, we recommend you contact Customer Service to determine your particular needs.