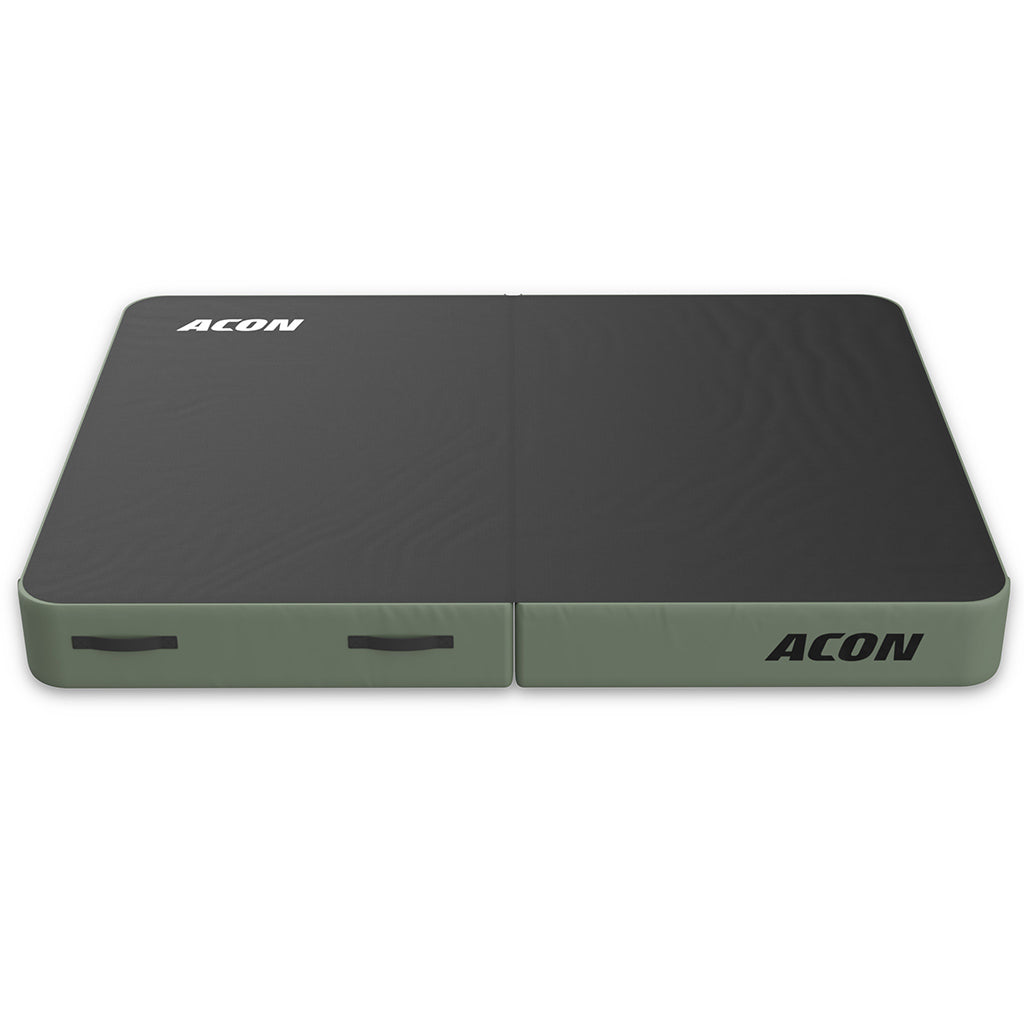 ACON Crash Mat (Foldable) 6.6ft x 5ft
View shipping time and cost
The Acon Foldable Crash Mat is for high performance landings. Whether you're a daredevil trickster or a precision-style leaper, this mat provides a cushy landing for your boldest of moves. So you have the confidence to try any trick or performance, knowing your landing will be soft and supported. It's two-sided, with sturdy material on the bottom to prevent unwanted movement.
This versatile mat can be folded, stack it for a bigger cushion, or grab the handles to carry it to your next performance. Use it with any Acon trampoline or your own equipment.
The Crash Mat is great for use indoors or out. UV-treated and water repellant without any harmful chemicals for safe use indoors and out.
Read more
Product Specs
Package size
5ft x 3.4ft x 1.4 ft
Outer dimensions
6.5ft x 5ft x 8in (Unfolded)
3.3ft x 5ft x 16in (Folded)
Product weight
57 lb
Color
Black & Green
Content
ACON Foldable landing mat
Instructions manual
Material
Top surface: High density Cordura fabric
Bottom surface: Non-slip textured PVC
High density Foam
Warranty
1 year